Russellville, AR
September 2020
We are building a Talent Pipeline! Educational Partnerships that have great outcomes for all! Congratulations to Rockline Russellville for your partnership with Arkansas Tech University that resulted in our newest Rockline Russellville associates.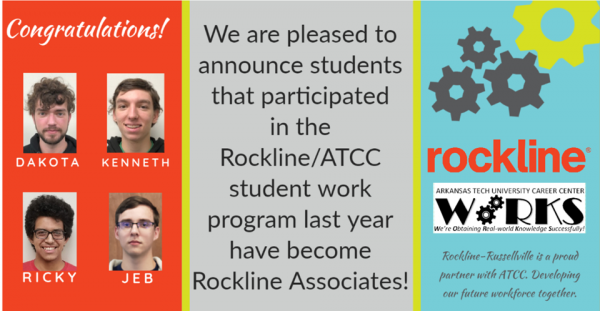 Congratulations Rockline Russellville for reaching a proud moment! In December, the facility achieved 2 million hours worked without a lost time accident. Early February, they received an achievement award from the Arkansas Department of Labor for all the hard work. Great job to all the Rockline Russellville Associates for keeping safety top of mind, each day, every day!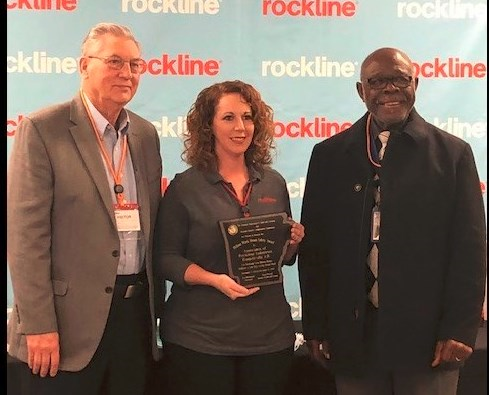 September 2019
Keep calm and BOWL on! Rockline Russellville Associates bowled for charity with all proceeds going to Joseph's House. Joseph's House helps families that are acting for foster children in the River Valley area. We love seeing Rockline Associates in action supporting causes! Way to go team!
May 2019
Rockline Russellville Associates supporting a local charity, Boys and Girls Club, with a yard sale! Shopping while supporting a great cause! Giving Back, that's what it is about.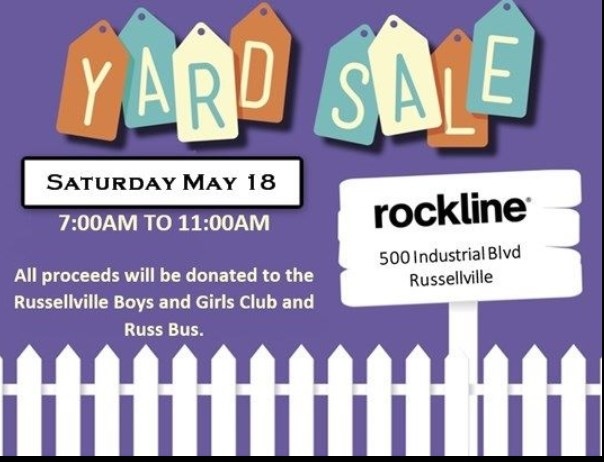 May 2019
Rockline Russellville participated in the 2019 River Valley Expo! The event brings businesses throughout the River Valley together in one location to share products and services with attendees. A big thank you to Pam and Melissa for showcasing Rockline at the event! Great community partner!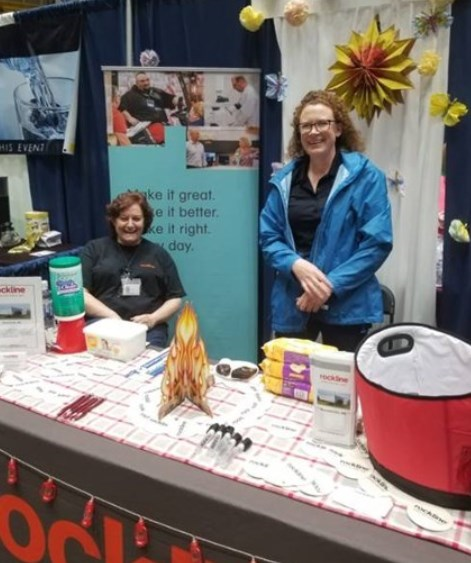 March 2019
Rockline Russellville was in the house for the second annual Trade Expo held at Russellville High School. The event gives junior high and high school students an opportunity to learn about in-demand careers and what education and training they need for today's skilled professions. Catch our fabulous Rockline RV Associates, Deserae and Toni, sharing their expertise and passion with students. Thank you Rockline for making impact in the lives of our future generations!!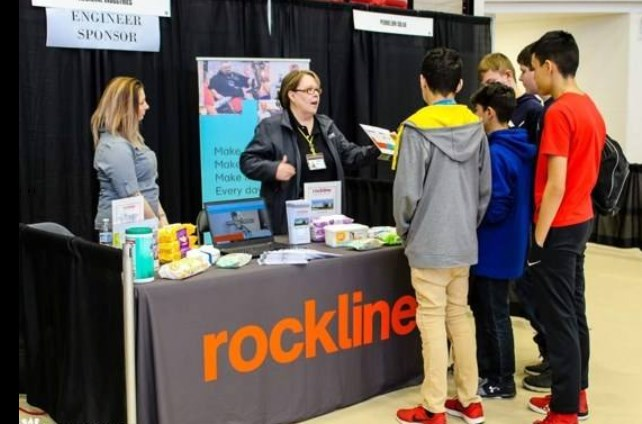 November 2018
Rockline RV associates attending Race for the Cure, Arkansas. We are proud to have Rockline associates getting involved and showing passion for a cause. Whether walking, running or volunteering, thank you! Making a difference is showing #peoplewhomakeitright
October 2018
Russellville Associates enjoyed activities, food and fun at the annual Family Fun Day! Special guest appearances by the Russellville Fire and Police Departments, Pope County Sherriff's Department and Survival Flight. Thank you to all that participated in the Dunking Booth and Pie-In-The-Eye events.
All proceeds being donated to the United Way Campaign-because community matters and we are @peoplewhomakeitright