Booneville, AR
December 2019
Giving to others, Rockline associates are truly the best! Rockline Booneville Associates showed care and generosity by presenting 71 Christmas gifts to Oak Manor nursing home This is the tenth year that the Activity Team has been able to support this wonderful event.
September 2019
Spending some quality time with the kids! Rockline Booneville activity team served watermelon slices to approximately 90 kids at the Booneville Boys and Girls Club as part of a team activity. This activity team hosts fundraisers throughout the year to raise money to do fun things for the kids! Thank you for making a difference in the lives of others!
April 2019
Together we are stronger! Rockline Booneville makes volunteerism and community engagement part of its culture. Rockline Booneville was recognized for achieving outstanding results in their United Way campaign and for driving lasting change in the community. United Way of Fort Smith presented the amazing recognition to Rockline Booneville associates Leroy and Cynthia. Thank you to all Booneville associates for your part and for showing your community that Rockline cares and supports a strong community, together!
April 2019
Engineering futures from Arkansas Tech University visit Rockline Booneville. What an excellent opportunity for students to gain valuable insights into the engineering profession and tour the Rockline facility with Rockline BML associate and great host, Leroy. Rockline is proud to partner with schools to promote careers in Engineering and at Rockline!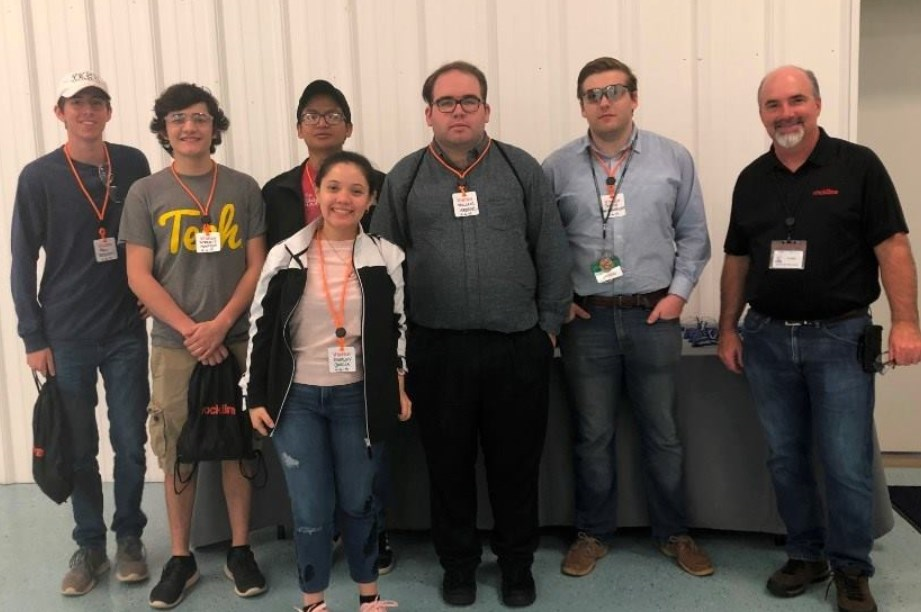 January 2019
Rockline Booneville was highlighted in the 'Best of Logan County 2018 People's Choice Awards' as 'Best Place to Work'. We are extremely honored to be chosen as the winner-thank you! We love our communities!
December 2018
When calls the heart! Booneville Associates showed amazing holiday spirit and generosity as they visited Oak Manor nursing home meeting residents, enjoying carols, and donating presents for 81 residents during the Holiday season. What a blessing to these residents. Thank you Booneville Associates for touching the hearts of others, that is the true meaning of the holidays.
October 2018
Associates from Rockline Booneville pulled out their strength to run the 50th Annual Arkansas Marathon located in Booneville, AR. This marathon is one of the oldest and most unique marathons in the South.Great job to all who ran and supported the runners!
We love seeing Rockline Associates participating in community events....