2019 Scholarship Recipients
May 2019
Bright futures ahead! We are proud to highlight the 2019 recipients of the Ralph and Clare Rudolph Scholarship. The scholarship fund came solely from the Ruldolph family as a way to give back to the people(Rockline Associates) who have worked so hard to help make Rockline successful. Two scholarships are awarded each year to deserving dependents of associates who are currently working for Rockline/US Facilities. Applicants must be high school seniors. The Community Foundation of Fox Valley manages the scholarship application and selection process.
The winner of the 2 year scholarship is Omar Fuentes, Jr. His mother, Chantha Dariphone is a packaging operator in Springdale. Omar is pursuing a degree in Electrical Engineering from Northwest Arkansas Community College. He will receive $1,000 a year for two years.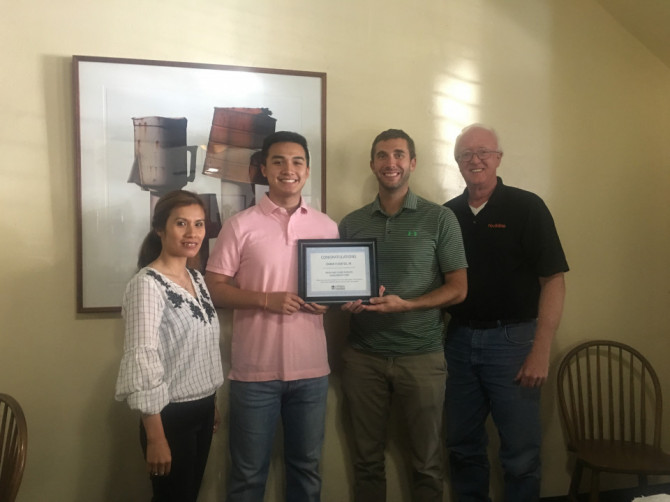 The winner of the 4 year scholarship is Dustin Eilers. His father, Al works on the Strategic Sourcing team in Sheboygan. Dustin will receive $2,000 per year for the next four years as he pursues a degree in Aerospace Engineering.